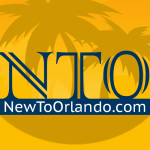 NewToOrlando is a new city guide, events calendar, and directory focused on catering to the interests of Central Florida residents and tourists alike. NTO is a resource for vacationers, as well as "staycationers", to quickly and easily locate fun things to do and interesting places to go in "The City Beautiful" and around the region.
For local businesses interested in listing with NewToOrlando, the process is quick and painless. Your dynamic directory listing can be live and representing your company in as little as 5 minutes. Directory listings are termed "Dynamic" because of the interactive nature of the listing. Your company is displayed in a full page profile, not a simple line entry. It is a vibrant and descriptive snapshot of your business. You also maintain full access to your listing and at any time you can modify or update your information, post specials, add events, and respond to people interested in your products and services.
Your business may conveniently be found in the directory by a direct name search, the listing category, city name, zip code, or via a proximity search from a users mobile device. You may also be found through event posts that are cross-linked to your establishment. At the click of a button, visitors have the ability to contact you, save your location to their list of favorite places, leave feedback, post ratings, and share your info with friends or on a variety of social media platforms.
View NTO Directory
For more information on how to list your company in the directory, post an event, or advertise with NTO, please use the form below and an Area Representative will contact you. Try us out for 30 days. See your customized directory listing live. There is no cost or obligation to get familiar with NewToOrlando and our directory. If you choose to continue to list with NTO, we look forward to having you as a part of the family. If not, your listing will simply expire and we thank you for taking the time to get to know NewToOrlando. 
Request your free trial listing today!
CONTACT US
NewToOrlando